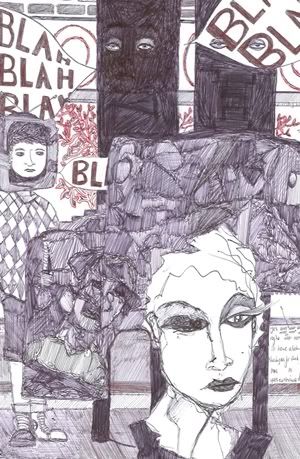 (click image for full)
[Graphic Short Story - Sample Page]
Artist:
Bird Boy
Title:
''I guess you can call it 'Blah' if you want to be imaginative"
>>
Post Comment
Last week we had our
1000th visitor
  which, considering the span of our existence, was a great cause for celebration. Our aim was to announce a give-away today (a comic or short graphic story, something original) but due to a slight bit of confusion we will be delaying it for a short while.
Whilst we get into huddle formation and discuss what to do, enjoy this sample page from a new Bird Boy comic.